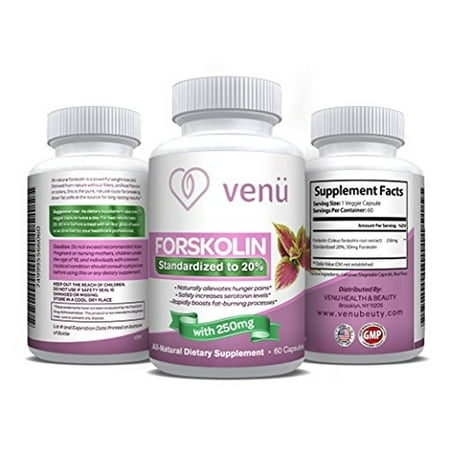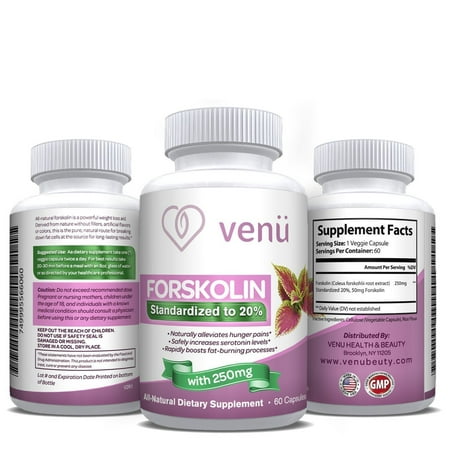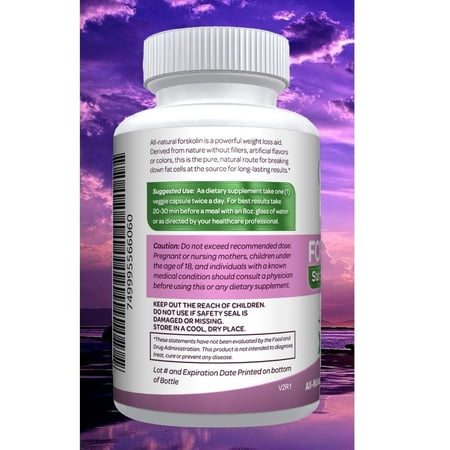 Price: $22.99 - $11.95




Meet an all-natural belly buster that's both safe and effective!
Enjoy a potent dose of lean, mean, fat-burning power with Forskolin Dietary Supplements by Venü Beauty. Cased in vegetarian-safe capsules for the fastest delivery on the market, our 20% coleus forskohlii root extract offers an optimal dose of the research-backed fat burner in its purest form. Speed up your metabolism, stabilize blood pressure, and promote swift slim-down without the need for extreme diets or weight loss surgery. Simply take a capsule 1-2 hours before meals with a glass of water, repeat twice daily, and you'll be on your way to super fast and easy fitness. When paired with everyday exercise and proper nutrition, this belly fat burner is the secret weapon for discovering a skinnier, healthier, more beautiful you.
What You Get
1 Bottle of Venü Beauty Forskolin [60 Capsules]
A month supply of weight loss support
The key to a fast metabolism and healthy heart
Specs & Details
Quantity: 60
Serving Size: 1 Capsule 2x Daily
Each Serving: 250 mg Forskolin [20%]
Capsules: Vegetable Cellulose
Other Ingredients: Microcrystalline Cellulose, Magnesium Stearate & Silicone Dioxide
Kosher Safe
Vegetarian Safe
GMP Approved
How to Enjoy
Take recommended dosage 1-2 times daily
Swallow with glass of water
Wait at least 1-2 hours before eating
Maintain healthy diet and exercise routine
See speedy weight loss and burnt belly fat
Breathe easy with blood pressure support
Feel better and see results faster than ever!